There comes a time in everyone's life when they realize they don't want to be alone — and that's when details like wedding decorations, who is part of the wedding party, and what the best wedding party favors are, start entering the picture. (This is assuming you've already found a willing bride or groom.) Wedding party favors are a fraught and often-overlooked part of wedding planning, and as a result, groomsmen and bridesmaids find themselves only with a pair of cufflinks or a hairpiece to remind them of the big day. Naturally, 3D Laser Gifts has a better wedding party favor idea: one that is personal, customized, and unique enough so that your wedding party will always remember your wedding day.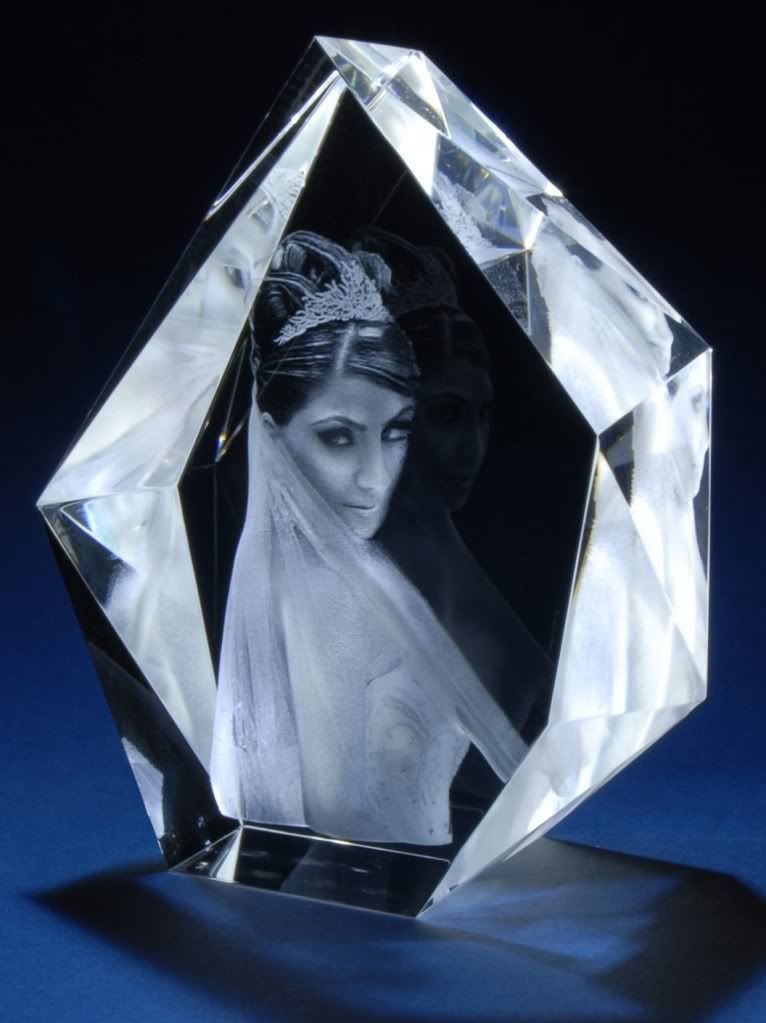 A 3D crystal portrait of the newlyweds would make a beautiful and memorable gift for your friends and family in the wedding party. A 3D crystal image of, say, the bride and groom in the middle of a passionate kiss would always remind them of your wedding day. A simple portrait of the two of you would also be a beautiful reminder, and they'll think of you and your wedding day fondly every time they see your glass portrait. Certainly your and your spouse's parents would absolutely adore a crystal glass portrait of their wedded children.

If you're about to get married, or if you are just beginning your wedding plans, don't forget to give your wedding party a gift that they will treasure forever, something that is meaningful, customized, and filled with two faces they love. Now is a great time to get your wedding party favors — in fact, if you call or email our customer service department today, you may get a substantial discount on multiple copies of the same photo crystal for your wedding.

3DLaserGifts.com — your source for the perfect, customized gift, every time.
---